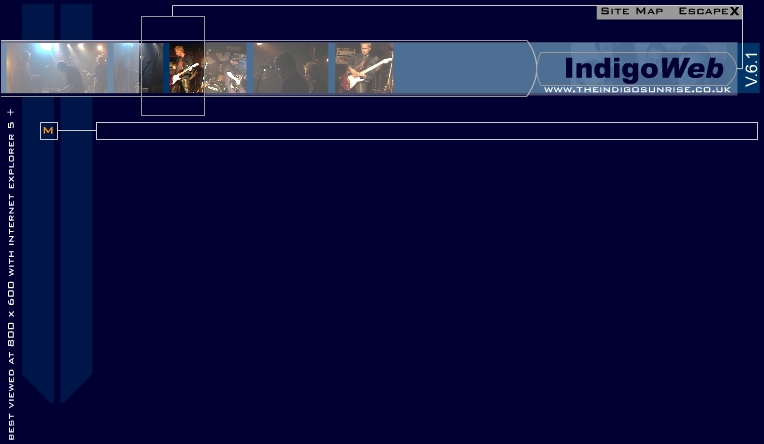 ©The Indigo Sunrise 2001. The Indigo Sunrise™ is a trademark of IndigoWeb™. Site hosted by
First Internet UK Ltd
.
You are here: /discography/Humour Injection
Humour Injection - Remember Jealousy

Recorded: 18th & 19th February 1995 @ Earth Terminal, Farnham.
Released: March 1995
Format: 4 Track MC
Re-pressed in August 1995 with new cover
Both versions limited to 100 copies.
Tracks:
Flaw
Down
Wine & Vodka
40 Days
Overview: Some interesting rock metal tunes, hindered by poor production and the band's inability to play their instruments! A collectors item, none the less. This tape proved to be very popular with the kids of Arches Coffee bar, and some are still heard to heckle for Flaw or Wine & Vodka at Sunrise gigs!
IndigoWeb rating: 70% ***