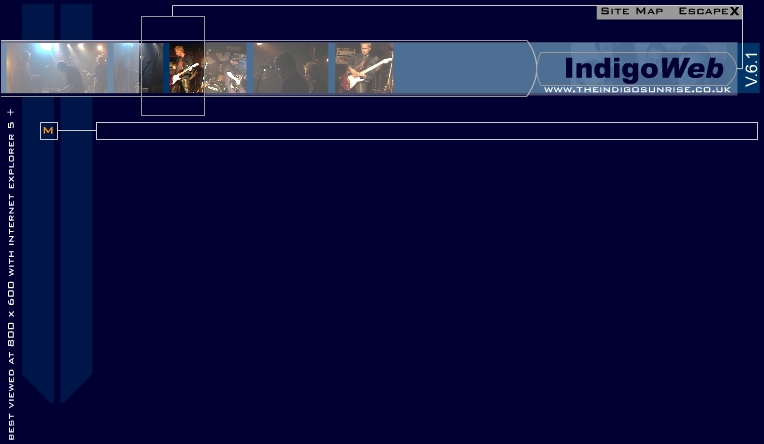 ©The Indigo Sunrise 2001. The Indigo Sunrise™ is a trademark of IndigoWeb™. Site hosted by
First Internet UK Ltd
.
You are here: /discography/Promo CD
Promo CD - The Indigo Sunrise
Recorded: June 1998 @ The House In The Woods, Caterham.
Released: May 1999.
Format: CD (limited to just 10 copies!)
Tracks:
The Drifters
Butterfly On A Razorblade
This Is Not An Ending
Closed My Eyes (Hidden Track)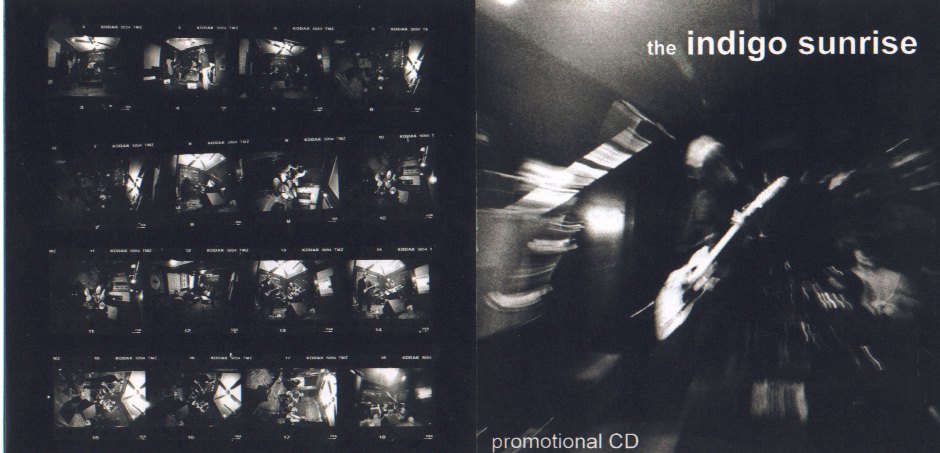 Overview: A huge improvement in production on previous releases, and a marked advance in songwriting. This CD was put together as an industry promo, and taken to New York by Nick P & Chris. If you have a copy you are truly honoured as even the band members themselves don't! On the minus side, the CD acts as a compilation of all the down beat, low Fi moments of the Sonic Graffiti album and doesn't highlight the overall variety of the band's material.
IndigoWeb rating: 75% ***