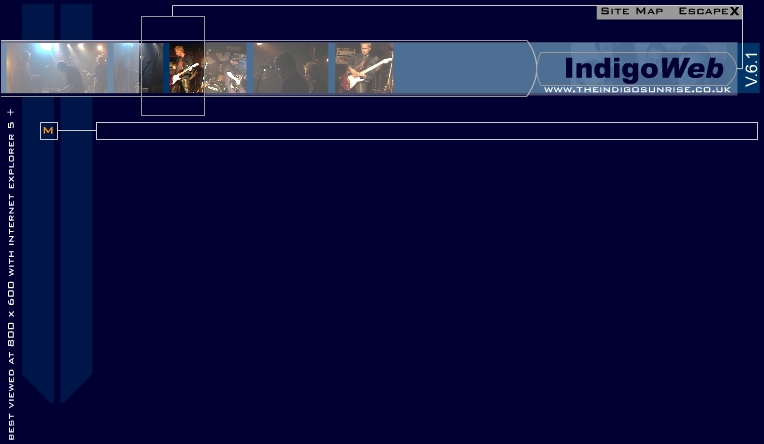 ©The Indigo Sunrise 2001. The Indigo Sunrise™ is a trademark of IndigoWeb™. Site hosted by
First Internet UK Ltd
.
You are here: /discography/The Unkown EP
The Unknown EP - Remember Jealousy

Recorded: March 1997 @ Earth Terminal, Farnham.
Released: Still unreleased.
Format: N/A
Tracks:
Exit Stage Left
Acting Cautiously
Thinking Of Andrea
Hand When You Fall
Kill Matthew Wright
This Is Not An Ending (Original)
Overview: This EP saw the birth of a more diverse style which is apparent on the Sonic Graffiti album. Unfortunately, due to financial constraints, this EP has never seen the light of day. A shame really, because each track is a winner.
IndigoWeb rating: 80% ****