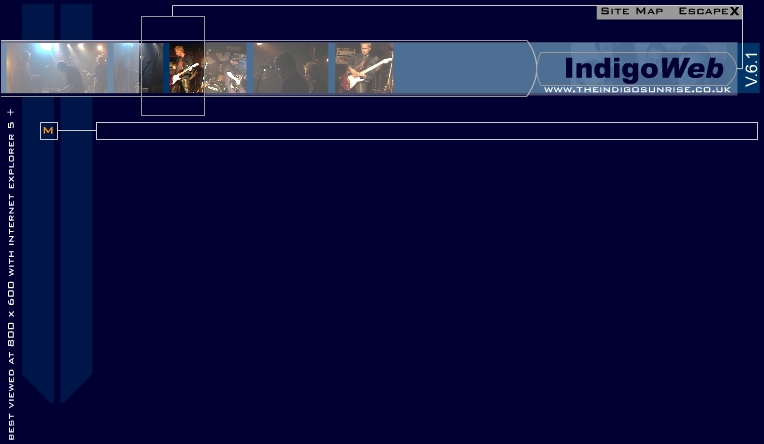 ©The Indigo Sunrise 2001. The Indigo Sunrise™ is a trademark of IndigoWeb™. Site hosted by
First Internet UK Ltd
.
You are here: /News/GSMTV Video Shoot - Day 1
GSMTV Video Shoot - 29/05/2001
Filming commenced for the GSMTV video on Sunday 27th May. Much fun was had pretending to be on Top of The Pops as we mimed the song well over 40 times!
Second half of filming set to take place in the next week or so, final video due out June sometime. We are likely to release it as a "Video Only" Single - making us only the second band in the world to release a video only single (the other being Guns N' Roses!).