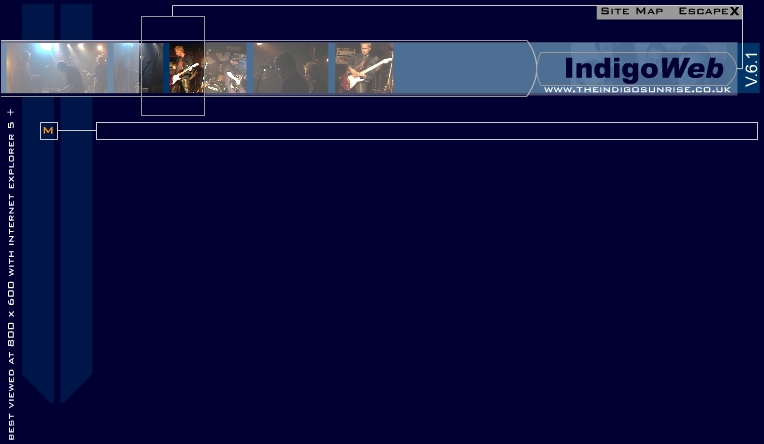 ©The Indigo Sunrise 2001. The Indigo Sunrise™ is a trademark of IndigoWeb™. Site hosted by
First Internet UK Ltd
.
You are here: /news/News Update 2003
Imposter Poses as Indigo Frontman shocker
It has come to the attention of Indigoweb that an imposter is pretending to be the lead singer of The Indigo Sunrise. Nick Parsons, an unemployed workshy charlatan, is pretending to be the lead singer in the band to gain recognition in job interviews according to our reliable inside sources.
We catagorically deny any such links with this individual and reiterate our stance on employing only "wholesome" and "family orientated" individuals in our corporate friendly music producing industry.
If you hear of any scandalous rumours involving The Indigo Sunrise, please report it immediately to the webmaster.