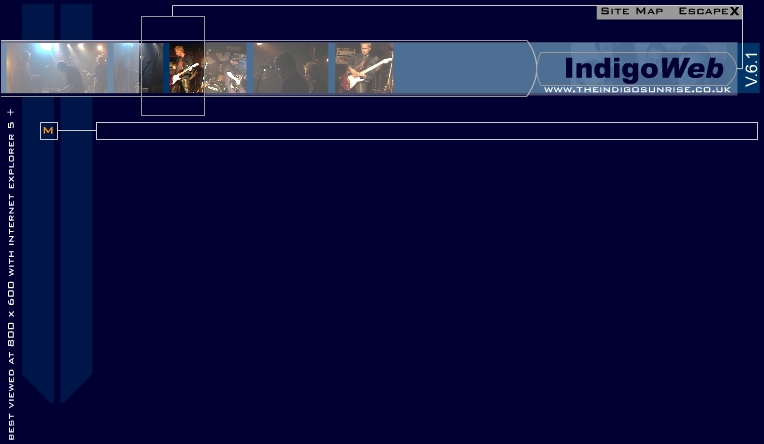 ©The Indigo Sunrise 2001. The Indigo Sunrise™ is a trademark of IndigoWeb™. Site hosted by
First Internet UK Ltd
.
You are here: /news/News Update 2003
February 2003 Update
After more months AWOL than we care to imagine, The Indigo Sunrise are back in action! Thursday night saw a return to the stage at Chichester College Student Union, and the band wishes to thank Miffy (No. 11), Red coat Kev, the Lincolnshire Sausage girl and everyone else that made them feel at home for the evening.
If you want up-to-the-minute info on the band, visit the chatroom and leave a post for Woody. He'll be sure to fill you in on the info you require.