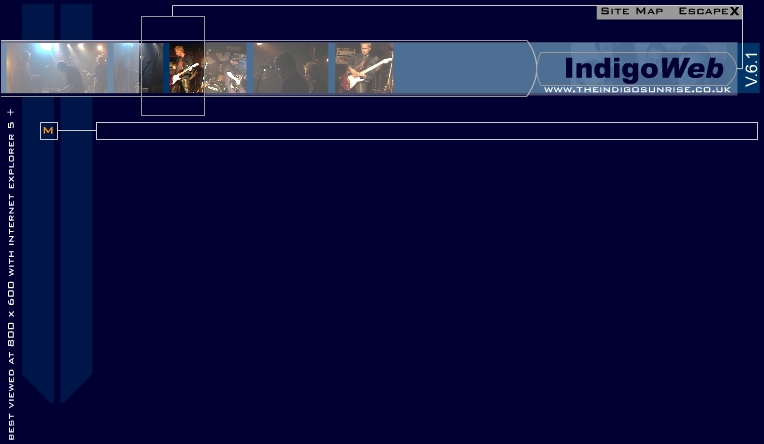 ©The Indigo Sunrise 2001. The Indigo Sunrise™ is a trademark of IndigoWeb™. Site hosted by
First Internet UK Ltd
.
You are here: /Record Labels
Record Companies Get Wise at last…
We're rather pleased to report that major labels V2, Sony & Epic have all contacted the Indigo Sunrise hotline (07968 733139) to express interest in the Sonic Graffiti album, off the back of last month's excellent Kerrang! Review.
The nice people at Indie label Fresh Ear have also introduced themselves and we hope this type of interest will continue, as copies of the album are set to be dispatched to numerous other music publications this week! The official word is that, at present, we're "keeping our options open" and seeing what progresses from here. In the meantime, stay tuned to IndigoWeb for updates!